Top 5 Second Reformation Books of 2021
There never seems to be any shortage of books being published. Thankfully some among them are genuinely excellent. It's common at this time of year to look back at the best books of the year. It can be a useful exercise. Here are the best books published during 2021 from or about Second Reformation authors. 
They begin from a starting out level of reading and progress through books that help you explore further before we reach the more advanced level.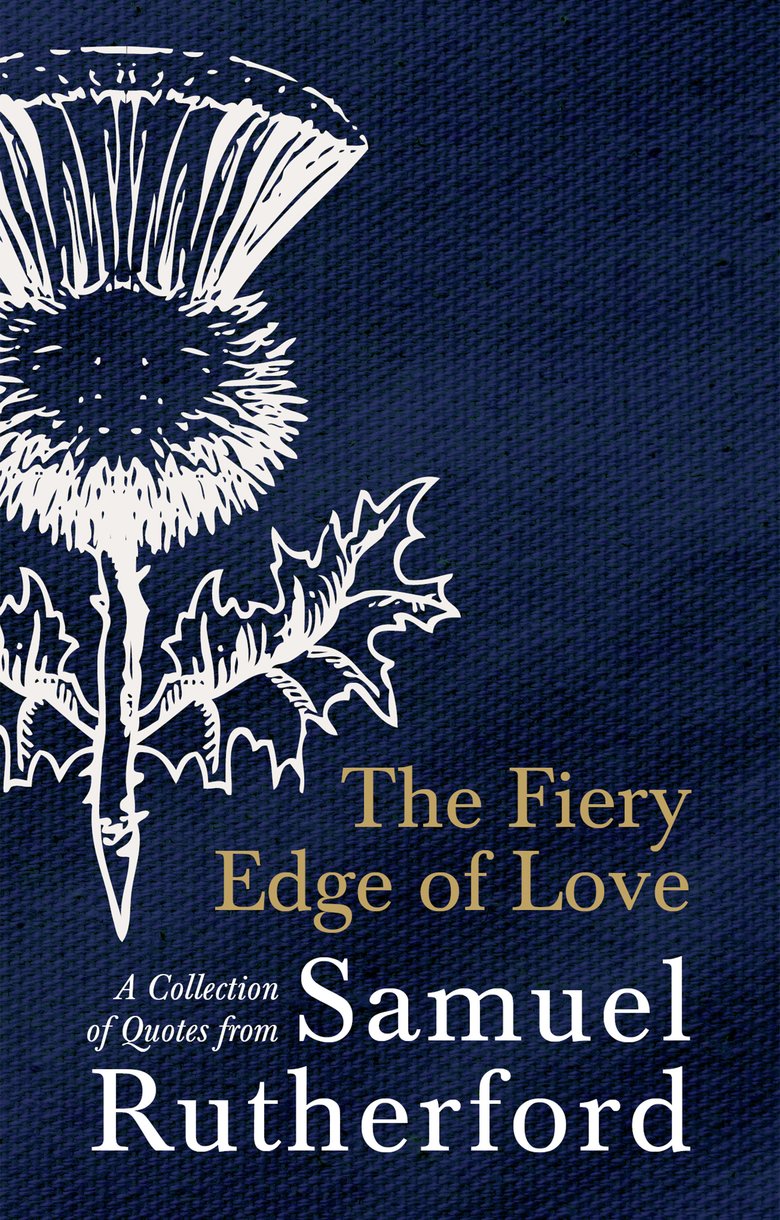 1. The Fiery Edge of Love
These short quotations are a good introduction to Samuel Rutherford's Letters for those who have not read them before. The quotations are split into topics:
Jesus and the Gospel
Jesus – His Person and Work
Communion with Jesus
God
Christian Living
Christian Service
Thinking of Heaven
Eternity and Time
UK Customers: Buy it for £8.99 £4.95
North America: Buy it for $12.99 $8
2. The ART OF DIVINE CONTENTMENT
There is much in this world to leave us wearied. Yet the Apostle Paul could say, "I have learned, in whatsoever state I am therewith to be content." Thomas Watson seeks to show us how to gain the same contentment as Paul. He also makes it clear that discontentment is a sin. It is an exposition of Philippians 4:11 with the theme that  "a gracious spirit is a contented spirit."
"The way for a man to be contented," Watson says, "is not by raising his estate higher, but by bringing his heart lower." In our discontented world Thomas Watson provides us great encouragement as he points us to the only hope of gaining true contentment. He not only explains the nature of the contentment, but also gives motives to seek it and instructions for obtaining it.
Watson's works are all marked by profound spirituality, terse style, impressive remarks, and practical illustrations. This book, first printed in 1653, is no exception.
3. COMMENTARY ON REVELATION 4-11
This is the second volume in James Durham's classic exposition of the book of Revelation. The text has been collated with a 1653 manuscript which in places is significantly different from the published edition of 1658.  
John Owen called James Durham, "one of good learning, sound judgement, and every way 'a workman that needeth not to be ashamed.'" To read Durham on Revelation is to find proof of this. His commentary provides what was, as Principal John MacLeod said, "in past days, the accepted Protestant view of that book".  C H Spurgeon said, "it would not be easy to find a more sensible and instructive work than this old-fashioned exposition. We cannot accept its interpretations of the mysteries, but the mystery of the gospel fills it with sweet savour." Taken all in all, readers of this work will surely ultimately agree with Durham's contemporary Robert Blair, who said of this work, "Many Writers have done worthily, but thou excellest them all."
4. Hugh McKail and the Pentland Rising
Hugh McKail was just 26 years of age when he was brutally tortured and executed for being part of the Pentland Rising. The godly young preacher's sacrifice has never been forgotten, and his life has been woven together with the history of the Pentland Rising in this work.
James A Dickson has written a new biography of the martyr and the events that surrounded his death. 
5. THE SHORTER WRITINGS OF GEORGE GILLESPIE
Gillespie is best known as a member of the Westminster Assembly and for writing on worship and the relationship between church and state. Gillespie's shorter writings and sermons are invaluable for the way they illuminate the depth of reflection that went into the documents of the Westminster Assembly.
"George Gillespie … was a profound and precise thinker, marked by devotion to the Lord and His church. This new edition of Gillespie's shorter writings invites readers to dig into works that are lesser known today yet highly valuable." —Ryan M. McGraw, academic dean and Morton H. Smith Professor of Systematic Theology, Greenville Presbyterian Theological Seminary
Stop Press! The WORKS OF HUGH BINNING
This in process of being published. Hugh Binning (1627-1653) was a remarkable preacher.
There is a striking freshness in the way that Hugh Binning presents truths commonly handled. The profound becomes plain and practical without losing a sense of wonder but rather increasing it. He reaches the conscience with gospel sweetness but loses none of the power of sharp conviction. His reasoning is strong and biblical, yet winsome and compassionate. Any topic is dealt with in a thorough yet concise way with apt illustration. All this is why James Durham said. "there is no speaking after Mr Binning."
His popularity as a preacher during his all-too-brief ministry contrasts with the comparative neglect of his writings. In this edition, the present generation can discover things new and old that have retained their freshness.
READ MORE
LIKE THIS
Subscribe to our weekly newsletter and receive an updated article every week.